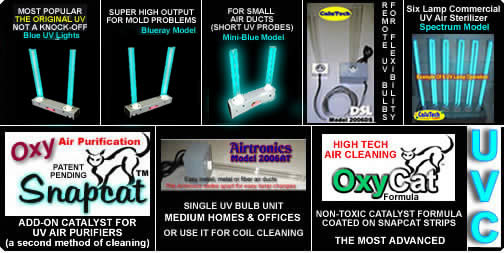 UV air purifiers are not just for allergies. UV light can destroy many virus types, mold, and bacteria. If you suffer from asthma or allergies you should consider germicidal air purifiers.

If you have a newer home you need UV air purification. New homes are built air tight with little fresh air circulation. A danger sign you should not ignore.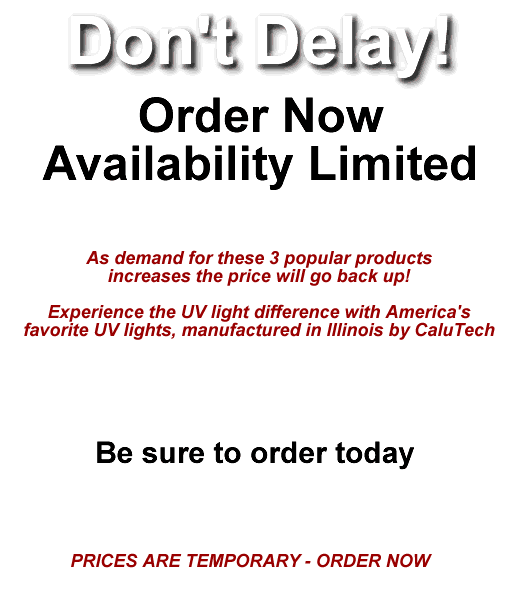 A/C COILS BEFORE FURNACE AIR DUCT UV LIGHTS & AFTER
Microorganisms contain nucleic acids which react with UV germicidal light. This results in the destruction of the DNA of the organism, causing its failure to reproduce or infect, thus causing its death.